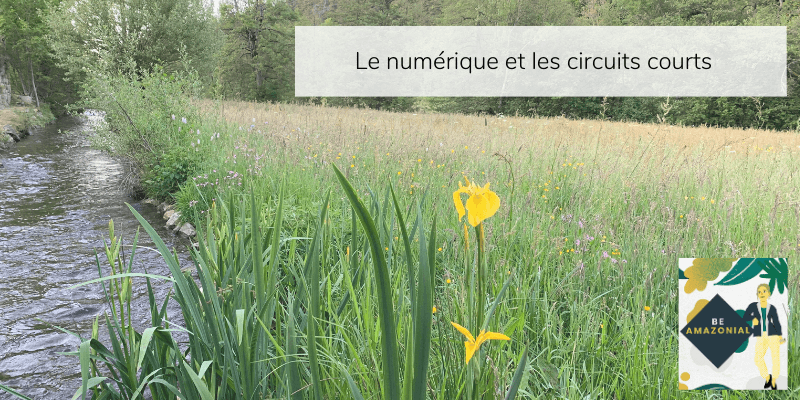 Digital and short food supply chains
This crisis of #Covid-19 that we cross is terrible for many citizens and dig the digital fraction. But also, it can be seen as an opportunity. For my part it has accelerated one of the project dear to my heart and for which I spend a part of my freetime released by the loss of my consulting and training services and during the confinement. Also, I'm very proud of having worked collectively, with Beryl,Emma and Corinne and to have given birth to our Be Amazonial collective.
In parallel, I studied the digital contribution on the territory of Haute-Loire and the promotion of the short food supply chains, survival condition in the most distant area.
The little producers desmontrated a big inventiveness and a big friendliness and have implemented windows on the social networks and platforms so as to commercialize their products from a distance.
I met many women who dare to cross the barriers and to try new way of selling products to answer to consumers needs.
https://www.facebook.com/search/top/?q=victuailles%20de%20craponne&epa=SEARCH_BOX
On their side, the consumers have, for many, questioned again their consumption patterns and have privileged local purchases and short food Supply Chains, made possible partly thanks to the digital windows and platforms.

I'm hopeful for the world after and I dare to hope that we will be many to use the short food supply chainsand the digital in a responsible and sustainble way to act for a better world.

#Theythinkafter
#DigTransfo
#shortfoodsupplychains

Karine Bontemps, cofounder of #BeAmazonial, the 25th of May 2020
digital divide covid19 ecology ecological emergency short circuit