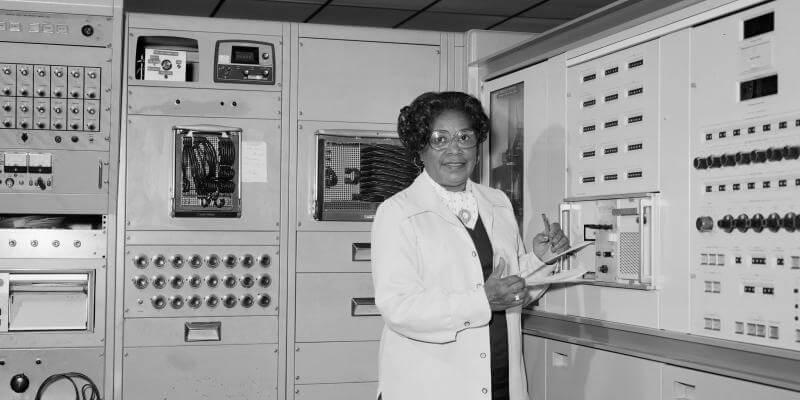 Black woman and ingineer, who was Mary Jackson?
Once (or almost once) is not customary, a woman just gives her name to a monument of technology, I named the NASA. Medias, sometimes inspired, have allowed to showcase this woman almost invisible thanks to a movie "Hidden figures". Schooled in maths and got a physical sciences degree, Mary Jackson has been the first alck woman to join the NASA in 1951, in a calculators group. She worked with two other women also really discreet, Katherine Jonhson and Dorothy Vaughan.
At that time, machines didn't exist yet, human calculators did the mathematical computation. The high precision work of these women, brilliant, being vital for the achievement, amongst others of space flights.
Her group was composed of african-american women who had to deal with strict segregation at the time, which forced them to use premises separated with white people. This divide ended in 1958.
Mary Jackson was the author of a dozen of surveys, fruit of her research work about the aerodynamic comprehension of the aerodinamics and its innovations.
Activist, she advocated the Nasa accomodates women ingineers, in the fields of physics, maths, and she called for the women access to promotions, and managerial positions.
Pioneer, humanist, this woman created the breeding ground for emergence to thousand of women, in the NASA but in the whole country too.
She got, in 2019, posthumously, a medal awarded by service to the US during the space race".
Let's be Proud and supportive of these women, brave and selfless, let's wish their exemple be the flag for the future generations.
To read:
https://www.numerama.com/sciences/632946-qui-etait-mary-jackson-lingenieure-noire-dont-le-qg-de-la-nasa-porte-maintenant-le-nom.html
https://fr.wikipedia.org/wiki/Mary_Jackson_(math%C3%A9maticienne)
https://www.sciencesetavenir.fr/espace/exploration/le-siege-de-la-nasa-rebaptise-au-nom-de-sa-premiere-ingenieure-afro-americaine_145536
crédits photo : Wikimedia Commons File:Mary Jackson working.jpg - Wikimedia Commons Créateur : NASA photographer Robert Nye